The Only Mobile Drone App With Real Time Access To Over 80,000 General Aviation Pilots Weekly
The UASidekick App is the only one of its kind that has immediate access to the FAA/Leidos Flight Services system which serves over 80,000 weekly General Aviation "GA" pilots.  As the industry grows (over 7 million estimated drones in the National Air Space "NAS" by 2020) it is important that pilots, GA – unmanned – commercial, work together to share flight information to create safer skies for all.
UASidekick is developed by pilots for the UAV (drone) pilot, both the commercial operator and the hobbyist.   The UAV Operational Area (UOA) submission through this app is the avenue for UAV pilots, both hobbyist and 107 commercial operators, to provide information about their UAV flights to everyone who operates in National Air Space.  This service performs the same function as Notices To Airman (NOTAM).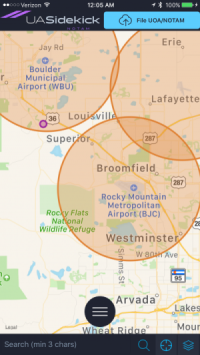 We are committed to the "Safer Skies" mindset.  To this end, we are working closely with industry professionals to further the implantation of safety measures.  We do this by collaborating with key stakeholders, including government and industry leaders, to streamline the required processes.  It takes all parties to make this initiative successful; we hope you find the app not only helpful but also instrumental in your daily operation.

Features That Matter
The Reasons You'll Love It
NOTAMs UOA Submittal
Graphic interface for submitting NOTAM's and UOA's to the FAA
FILE A NOTAM & UOA
We collaborate with the FAA to provide an easy-to-use interface for pilots to submit NOTAM's and UOA's.
SEARCH & RESCUE (SAR)
Submit a search and rescue request to UASidekick users.
SEARCH & RESCUE
Post SAR location specific request for other UAsidekick users to reach out and coordinate a response.
PRIVACY REQUEST (PR)
Let UASidekick pilots know you are requesting privacy.
Public Privacy Request
A PR submittal is a requested for the UAV pilot to minimize both flying over and recording images of the location.
Flight Logs
We provide a way to add flight logs for projects you need to save or track.
Record Your Flights
We provide a way to log and store flight info which you can select to generate reports and send via email.
Reporting
Reports generated from your flight logs can be sent via your email service.
Reports From Your Flight Logs
Information gathered in your flight log can be gathered into a report which can be emailed to the FAA or to clients.
Who We Are

OUR GOAL:
Our goal is to bring all members of the flying community onto a common flight awareness platform.  This goal would include both manned and unmanned operations together with all support personnel.
Why We Took On This Challenge:
The UASidekick app was originally developed due to the struggles the UAV pilot faced to maintain compliance with FAA requirements – it quickly grew to encompass much more.   The development of this app was centered around the Safe Sky's initiative promoted by the FAA. We have continued to steer the development of the app towards the support of airspace de-confliction and the improvement of communications between pilots, federal entities, and the general public.  To that end, we provide a membership into the Coalition of UAS Professionals (www.UASCoalition.org) for all those that download our app.  The collaboration between UASidekick and the grassroots efforts of the Coalition of UAS Professionals provides a stronger platform to facilitate the successful growth of unmanned aerial robotics in technology, educational programs, and public outreach. We are pilots, and we have invested in the idea that there is a better way to do things.  We also believe that the workload associated with many of the necessary tasks of flying can be eased through technology and enhanced communication.   Our commitment to you is to continue improving the app based on your feedback and ideas,  iteratively releasing new features that will help both the UAS sector and the public it serves. Thank you for your support as we endeavor to help grow this amazing industry.
Compelling Facts:
900,000+ Registered UAV's
60,000 Certified 107 Pilots
320,000 Registered Manned Aircraft
2.5 Million Drones Sold In The US In 2016
(Est.) 7 Mil Drones Flying Over The US In 2020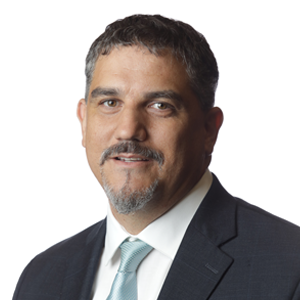 Jason Cansler
Serves as UASidekick's chief "Ops Guy" and is also a General Aviation Private Pilot, UAV Part 107 Pilot with night flight authorization and is also one of the original FAA 333 Waiver Holders.  Jason joined the UAV revolution in 2015 by starting the drone imaging company Under The Sun Imaging LLC but the passion started 30 years prior with his first RC plane flight as a teen.  In conjunction with the UAV startups Jason has accumulated 13 years of experience in the security field including 5 years as a decorated reserve law enforcement officer, 3 years as a South Carolina State Constable and 5+ years as armed security officer licensed by SC Law Enforcement Division.  Jason sits on the board for the Coalition of UAS Professionals and is an ASIS member where he actively consults various industries on the inclusion of UAV's into their workflow.  It is the combination of these experiences and the love for the industry that have helped shape the path forward for UASidekick.  Recent speaking engagements include ASIS 2016, ISC West 2017, ASIS 2017, and ISC East 2017.
American Society for Industrial Security (ASIS) & International Security Conference (ISC)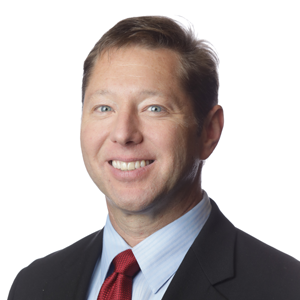 Nathan Ruff
As UASidekick "Chief" executive, Nathan has over 17 years of experience as a Strategy & Operations Consultant to Fortune 500 companies around the world. Leading projects in North America, Europe, and Asia, Nathan has a proven track record helping organizations achieve superlative results. As Managing Director for the Coalition of UAS Professionals, Nathan helps businesses excel in the burgeoning drone industry. Nathan's areas of focus include integrating unmanned aircraft systems into organizational workflows; helping small businesses get up and running; and consulting on the best ways to utilize unmanned robotics. Formal education includes Brown University, Georgetown University, and the Institut D'Etudes Politiques in Lyon, France. Nathan is certified as a FAA Part 61 Private Pilot, FAA Part 107 Remote Pilot, USPA Skydiver and USPPA Power Paraglider. He serves as the UAS liaison to the Colorado Pilots Association and is a member of the Security Industry Association's Public Safety Working Group.  Recent speaking engagements include ASIS International Seminar 2016, AUVSI Rocky Mountain Drone Expo 2017, ISC West 2017, International Associaton of Professional Security Consultants Annual Conference 2017, and ASIS International Seminar 2017.
Download UASidekick App Today!
Fly Safe & Happy Landings
Know The Steps:
1. Download UASidekick.  2. Register An Account In The App.  3. Create A Flight Service Account Online www.1800wxbrief.com.  4. Activate UASidekick In Flight Service Under "Service Provider Authorization" On Flight Service Website.  5. Add Your Flight Service Account Email To The UASidekick App Profile.  6. Input Your Waiver Number For Each Drone In Your UASidekick App Profile.  Once you complete these steps you are ready to submit a NOTAM.
Know The Operating Parameters:
These are the Formats Currently Accepted For NOTAM Submittal: FAA 333 COA Numbers (Typical:  2016-AAA-111), FAA 333 Waiver Exemption Number (Typical: 55555) ; Class G Notifications (Typical Government & Civilian) –  Formats Not Currently Available Through UASidekick: Part 107 waiver numbers are not currently in the Flight Service database but we are working with the agencies to get those included.
Know The Difference:
Notice To Airman or NOTAM's are required only of certain commercial flights and only those that are required to submit a NOTAM can submit a NOTAM.  UAS Operating Area or UOA is not required to be submitted by any pilot but can be submitted by anyone.  Both the NOTAM and UOA are used in similar ways to inform Aircraft Pilots of any UAV operations that are occurring along their flight path. Both can be submitted through UASidekick.
333 Waiver Numbers & COA Numbers :
If you log in to UASidekick and have already set up the Flight Services account as shown below and you find that your Waiver or COA number is not in the NOTAM filing system don't worry.  Pilots that reported missing numbers through the support helpline number shown in the error screen on the app will be updated on a weekly basis.  When you call be sure to have your Exemption paperwork with Exemption Number and Docket Number or your COA documentation with the COA ID available to provide to the service representative.  A second week may be needed to add your number based on when you reported it and when the updates are conducted.
Flight Service Registration

The Privacy Request (PR) is a request for additional privacy when flying over or near the selected location. This could include low level flight or specific, prolonged imaging/videography/photography of your PR location. UAV Pilots are not obligated to follow the request unless mandated by local, state or federal regulations. Although the UAV pilot may not be required to follow your request, by submitting your request you will have taken a substantial step towards fulfilling your obligation to make your expectation known. Not all UAV pilots use UASidekick but those that do already have shown they care about safer skies and UAV etiquette. The popup of the PR on the map will show the following: "Any flight over or imaging of this PR location should be incidental to your intended operational scope. Minimize any exposure to the best of your ability by selecting an alternate flight path when available, flying higher altitudes and refrain from repeated take off and landings near the PR. All imaging should exclude or greatly minimize any capture of the PR location." The PR request can stay in place for up to 1 year, at which time you will need to request the same location again if desired.  Any misuse of the SAR/PR request will not be permitted and any request that is deemed inappropriate can be removed by UASidekick and the user can be prohibited from accessing the app going forward. By submitting a SAR/PR request you are agreeing to the terms and conditions of UASidekick which can be found at www.uasidekick.com.
UASidekick Terms of Service Agreement
September 12, 2017
1. AGREEMENT:
UASidekick LLC, including UASidekick LLC's subsidiaries, affiliates, divisions, contractors and all data sources and suppliers, (collectively "UASidekick", "we", "us" or "our") welcomes you to UASidekick LLC, and the mobile software application (the "App"or"Apps") and www.UASidekick.com website (the "Website"). These terms and conditions of service (collectively, with UASidekick's Privacy Policy, located at www.UASidekick.com, and the "Terms of Service" or "Agreement") govern your use of the App, Website, services, features, or content operated by UASidekick, and any successor application(s) thereto (together with the App, collectively referred to as the "Services"), and provided to the Subscriber (the "Subscriber", "user", "sub-user", "you" or "your"). This Agreement hereby incorporates by this reference any additional terms and conditions posted by UASidekick through the Services or otherwise made available to you by UASidekick.
You may use the Services only if you agree to form a binding contract with UASidekick and are not a person barred from receiving services under the laws of the applicable jurisdiction. In any case, you must be at least 13 years old to use the Services. If you are accepting these Terms and using the Services on behalf of a company, organization, government, or other legal entity, you represent and warrant that you are authorized to do so. Your use of the Services (as defined below) constitutes your consent to this Terms of Service. Please read these Terms of Service (the "Agreement") carefully.
Our Services evolve constantly. As such, the Services may change from time to time, at our discretion. We may stop (permanently or temporarily) providing the Services or any features within the Services to you or to users generally. We also retain the right to create limits on use and storage at our sole discretion at any time. We may also remove or refuse to distribute any Content on the Services, suspend or terminate users, and reclaim usernames without liability to you.
This agreement was written in English (US). To the extent any translated version of this agreement conflicts with the English version, the English version controls.
2. USE OF SERVICES.  You are responsible for your use of the Services and for any Content you provide, including compliance with applicable laws, rules, and regulations. You should only provide Content that you are comfortable sharing with others.
Any use or reliance on any Content or materials posted via the Services or obtained by you through the Services is at your own risk. We do not endorse, support, represent or guarantee the completeness, truthfulness, accuracy, or reliability of any Content or communications posted via the Services or endorse any opinions expressed via the Services. You understand that by using the Services, you may be exposed to Content that might be offensive, harmful, inaccurate or otherwise inappropriate, or in some cases, postings that have been mislabeled or are otherwise deceptive. All Content is the sole responsibility of the person who originated such Content. We may not monitor or control the Content posted via the Services and, we cannot take responsibility for such Content.
You are solely responsible for the safe and legal operation of any drone or unmanned aerial vehicle (collectively, "UAV").  It is your responsibility to exercise reasonable judgment when evaluating whether or not it is safe or legal to operate a UAV at a given time or place.  You are responsible for consulting with official sources and complying with all applicable local, state, federal and foreign laws (including minimum age requirements) regarding the use, operation, or piloting of UAVs. Any and all airspace maps, airspace data and flight restrictions provided through the Services (a) may contain inaccuracies and are provided for informational purposes only, (b) do not constitute an official aeronautical source, (c) are not exhaustive and (d) may not be updated regularly or monitored for compliance.  Even though the Services may designate a map area as open or free of flight restrictions, this does not mean that we recommend that area for drone flight and we cannot guarantee that you may legally operate your UAV within that area. The Services are not intended for use in, and you may not use the Services for, the operation of manned aircraft navigation or communication systems, air traffic control systems, life support machines or other equipment in which the failure of the Services could lead to death, personal injury, or severe physical or environmental damage.
3. PRIVACY. UASidekick's Privacy Policy, located at www.uasidekick.com (the "Privacy Policy") describes how we handle the information you provide to us when you use our Services. You understand that through your use of the Services you consent to the collection and use (as set forth in the Privacy Policy) of this information, including the transfer of this information within the United States and/or to other countries for storage, processing and use by UASidekick and its affiliates. You represent and warrant that any information you provide in connection with the Services is and will remain accurate and complete, and that you will maintain and update such information as needed.
4. JURISTICTION. These Terms and Conditions are governed by the laws of the United States and will be interpreted in accordance with the US courts. The US courts shall have exclusive jurisdiction to settle any claim or dispute which might arise out of or in connection with these terms and conditions. The Services may not be appropriate or available for use in some non-U.S. jurisdictions.
5. CONDUCT RULES. Any accounts and related accounts engaging in the activities specified below may be temporarily locked and/or subject to permanent suspension.
A. Violent threats (direct or indirect): You may not make threats of violence or promote violence, including threatening or promoting terrorism.
B. Harassment: You may not incite or engage in the targeted abuse or harassment of others. Some of the factors that we may consider when evaluating abusive behavior include: if a primary purpose of the reported account is to harass or send abusive messages to others; if the reported behavior is one-sided or includes threats; if the reported account is inciting others to harass another account; and if the reported account is sending harassing messages to an account from multiple accounts.
C. Hateful conduct: You may not promote violence against or directly attack or threaten other people on the basis of race, ethnicity, national origin, sexual orientation, gender, gender identity, religious affiliation, age, disability, or disease. We also do not allow accounts whose primary purpose is inciting harm towards others on the basis of these categories.
D. Multiple account abuse: Creating multiple accounts with overlapping uses or in order to evade the temporary or permanent suspension of a separate account is not allowed.
E. Private information: You may not publish or post other people's private and confidential information, such as credit card numbers, street address, or Social Security/National Identity numbers, without their express authorization and permission. In addition, you may not post intimate photos or videos that were taken or distributed without the subject's consent.
F. Protected Material: You may not post, transmit or otherwise make available through or in connection with the Services any materials that are or may be protected by copyright, trademark, trade secret, right of publicity or privacy or any other proprietary right, without the express prior written consent of the applicable owner.
G. Destructive Coding: You may not post, transmit or otherwise make available through or in connection with the Services any virus, worm, Trojan horse, Easter egg, time bomb, spyware or other computer code, file or program that is or is potentially harmful or invasive or intended to damage or hijack the operation of, or to monitor the use of, any hardware, software or equipment (each, a "Virus").
H. Other Activity Not Allowed: use the Services for any purpose that is fraudulent or otherwise tortious or unlawful.
Harvest or collect information about users of the Services. Interfere with or disrupt the operation of the Services or the servers or networks used to make the Services available, including by hacking or defacing any portion of the Services; or violate any requirement, procedure or policy of such servers or networks. Restrict or inhibit any other person from using the Services. Reproduce, modify, adapt, translate, create derivative works of, sell, rent, lease, loan, timeshare, distribute or otherwise exploit any portion of (or any use of) the Services except as expressly authorized herein, without UASidekick's express prior written consent. Reverse engineer, decompile or disassemble any portion of the Services, except where such restriction is expressly prohibited by applicable law. Remove any copyright, trademark or other proprietary rights notice from the Services. Frame or mirror any portion of the Services, or otherwise incorporate any portion of the Services into any product or service, without UASidekick's express prior written consent. Systematically download and store Service content. Use any robot, spider, site search/retrieval application or other manual or automatic device to retrieve, index, "scrape," "data mine" or otherwise gather Service content, or reproduce or circumvent the navigational structure or presentation of the Services, without UASidekick's express prior written consent.
6. DATA SERVCIES. You are responsible for obtaining, maintaining and paying for all hardware and all telecommunications and other services needed to use the Services.
7.  ADVERTISING AND PRODUCTS. The Services may make available listings, descriptions and images of goods or services or related coupons or discounts (collectively, "Products"), as well as references and links to Products. Such Products may be made available by UASidekick or by third parties, and may be made available for any purpose, including general information purposes. The availability through the Services of any listing, description or image of a Product does not imply our endorsement of such Product or affiliation with the provider of such Product. We make no representations as to the completeness, accuracy, reliability, validity or timeliness of such listings, descriptions or images (including any features, specifications and prices contained therein). Such information and the availability of any Product (including the validity of any coupon or discount) are subject to change at any time without notice. Certain weights, measures and similar descriptions are approximate and are for convenience only. We make reasonable efforts to accurately display the attributes of Products, including the applicable colors, however the actual colors you see will depend on your computer system, and we cannot guarantee that your computer will accurately display such colors.
8.  REGISTRATION. You may need to register to use all or part of the Services. We may reject, or require that you change, any user name, password or other information that you provide to us in registering. Your user name and password are for your personal use only and should be kept confidential; you, and not UASidekick, are responsible for any use or misuse of your user name or password, and you must promptly notify us of any confidentiality breach or unauthorized use of your user name or password, or your Service account.
9. INCLUDED COALITION MEMBERSHIP. By registering with UASidekick you are given a free membership to the Coalition of UAS Professionals (UASCoalition.org). UASidekick was developed in part due to the efforts of the coalition in conjunction with general aviation pilots to support the Safer Sky's initiative promoted by the FAA. You can opt out of the Coalition at any time by emailing info@UASidekick.com with the subject line "Coalition Opt Out". The Coalition of UAS Professionals is a Third-Party entity and is governed by section 15 (Third Party Materials).
10.  PROFILE AND FORUM. Service visitors may make available certain materials (each, a "Submission") through or in connection with the Services, including on profile pages or on the SERVICES' interactive services, such as message boards and other forums, and chatting, commenting and other messaging functionality. UASidekick has no control over and is not responsible for any use or misuse (including any distribution) by any third party of Submissions. IF YOU CHOOSE TO MAKE ANY OF YOUR PERSONALLY IDENTIFIABLE OR OTHER INFORMATION PUBLICLY AVAILABLE THROUGH THE SERVICES, YOU DO SO AT YOUR OWN RISK.
11.  SUBMISSION OWNERSHIP. For purposes of clarity, you retain ownership of your Submissions. For each Submission, you hereby grant to us a worldwide, royalty-free, fully paid-up, non-exclusive, perpetual, irrevocable, transferable and fully sublicensable (through multiple tiers) license, without additional consideration to you or any third party, to reproduce, distribute, perform and display (publicly or otherwise), create derivative works of, adapt, modify and otherwise use, analyze and exploit such Submission, in any format or media now known or hereafter developed, and for any purpose (including promotional purposes, such as testimonials).
In addition, if you provide to us any ideas, proposals, suggestions or other materials ("Feedback"), whether related to the Services or otherwise, such Feedback will be deemed a Submission, and you hereby acknowledge and agree that such Feedback is not confidential, and that your provision of such Feedback is gratuitous, unsolicited and without restriction, and does not place UASidekick under any fiduciary or other obligation.
You represent and warrant that you have all rights necessary to grant the licenses granted in this section, and that your Submissions, and your provision thereof through and in connection with the Services, are complete and accurate, and are not fraudulent, tortious or otherwise in violation of any applicable law or any right of any third party. You further irrevocably waive any "moral rights" or other rights with respect to attribution of authorship or integrity of materials regarding each Submission that you may have under any applicable law under any legal theory.
12.  MONITORING. We may (but have no obligation to) monitor, evaluate, alter or remove Submissions before or after they appear on the Services, or analyze your access to or use of the Services. We may disclose information regarding your access to and use of the Services, and the circumstances surrounding such access and use, to anyone for any reason or purpose.
13.  PERSONAL RIGHT TO USE. UASidekick gives you a personal, worldwide, royalty-free, non-assignable and non-exclusive license to use the software provided to you as part of the Services. This license has the sole purpose of enabling you to use and enjoy the benefit of the Services as provided by UASidekick, in the manner permitted by these Terms.
The Services are protected by copyright, trademark, and other laws of both the United States and foreign countries. Nothing in the Terms gives you a right to use the UASidekick name or any of the UASidekick trademarks, logos, domain names, and other distinctive brand features. All right, title, and interest in and to the Services (excluding Content provided by users) are and will remain the exclusive property of UASidekick and its licensors. Any feedback, comments, or suggestions you may provide regarding UASidekick, or the Services is entirely voluntary and we will be free to use such feedback, comments or suggestions as we see fit and without any obligation to you.
14.  UASIdekick's RIGHTS. We or our affiliates own the Services, which are protected by proprietary rights and laws. Our trade names, trademarks and service marks include UASIDEKICK and any associated logos. All trade names, trademarks, service marks and logos on the Services not owned by us are the property of their respective owners. You may not use our trade names, trademarks, service marks or logos in connection with any product or service that is not ours, or in any manner that is likely to cause confusion. Nothing contained on the Services should be construed as granting any right to use any trade names, trademarks, service marks or logos without the express prior written consent of the owner.
The Services may contain certain open source and third-party software components (collectively, "Third-Party Components"). Each Third-Party Component is licensed under the Third-Party Component's applicable license agreement ("Third-Party License"). Nothing in the Agreement is intended to modify the user's rights or obligations with respect to any Third-Party Component set forth in the applicable Third Party License.
Any fees charged by UASidekick in connection with the Services do not apply to any Third-Party Components for which fees may not be charged under the applicable Third-Party License. To the extent that this Agreement contains any warranty, support, indemnity or liability terms or any other terms and conditions not included in the applicable Third-Party License, these terms and conditions are not offered by or made on behalf of any third party author, developer, or contributor of the applicable Third-Party Components.
15.  THIRD PARTY MATERIALS: Certain Service functionalities may make available access to or incorporate information, products, services and other materials made available by third parties, such as airspace mapping data derived from aviation authorities, airspace information providers, government agencies, municipalities, or other sources, and NOTAM/UOA Submissions ("Third Party Materials"), or allow for the routing or transmission of such Third Party Materials, including via links. By using such functionality, you are directing us to access, route and transmit to you the applicable Third Party Materials.
We neither control nor endorse, nor are we responsible for, any Third Party Materials, including the accuracy, validity, timeliness, completeness, reliability, integrity, quality, legality, usefulness or safety of Third Party Materials, or any intellectual property rights therein. Certain Third Party Materials may, among other things, be inaccurate, misleading or deceptive. Nothing in this Agreement shall be deemed to be a representation or warranty by UASidekick with respect to any Third Party Materials. We have no obligation to monitor Third Party Materials, and we may block or disable access to any Third Party Materials (in whole or part) through the Services at any time. In addition, the availability of any Third Party Materials through the Services does not imply our endorsement of, or our affiliation with, any provider of such Third Party Materials, nor does such availability create any legal relationship between you and any such provider.
YOUR USE OF THIRD PARTY MATERIALS IS AT YOUR OWN RISK AND IS SUBJECT TO ANY ADDITIONAL TERMS, CONDITIONS AND POLICIES APPLICABLE TO SUCH THIRD PARTY MATERIALS (SUCH AS TERMS OF SERVICE OR PRIVACY POLICIES OF THE PROVIDERS OF SUCH THIRD PARTY MATERIALS).
16.  PROMOTIONAL ACTIVITY. Any sweepstakes, contests, raffles, surveys, games or similar promotions (collectively, "Promotions") made available through the Services may be governed by rules that are separate from this Agreement. If you participate in any Promotions, please review the applicable rules as well as our Privacy Policy. If the rules for a Promotion conflict with this Agreement, the Promotion rules will govern.
17.  AIRSPACE & CONDITIONS. It is your responsibility to consult official sources and exercise reasonable judgment when evaluating whether or not is safe or legal to fly a UAV at a given time or place. The fact that the SERVICES may report there is no flight restriction in effect is not a guarantee that it is safe or legal to operate a UAV. These resources are provided for informational purposes only and are not considered official aeronautical sources. It is your responsibility to ascertain and obey all applicable local, state, federal and foreign laws (including minimum age requirements) regarding the use, operation, or piloting of UAVs.
18. THE SERVICES ARE AVAILABL "AS-IS". Your access to and use of the Services or any Content are at your own risk. You understand and agree that the Services are provided to you on an "AS IS" and "AS AVAILABLE" basis. The "UASidekick Entities" refers to UASidekick, its parents, affiliates, related companies, officers, directors, employees, agents, representatives, partners, and licensors. Without limiting the foregoing, to the maximum extent permitted under applicable law, THE UASIDEKICK ENTITIES DISCLAIM ALL WARRANTIES AND CONDITIONS, WHETHER EXPRESS OR IMPLIED, OF MERCHANTABILITY, FITNESS FOR A PARTICULAR PURPOSE, OR NON-INFRINGEMENT. The UASidekick Entities make no warranty or representation and disclaim all responsibility and liability for: (i) the completeness, accuracy, availability, timeliness, security or reliability of the Services or any Content; (ii) any harm to your computer system, loss of data, or other harm that results from your access to or use of the Services or any Content; (iii) the deletion of, or the failure to store or to transmit, any Content and other communications maintained by the Services; and (iv) whether the Services will meet your requirements or be available on an uninterrupted, secure, or error-free basis. No advice or information, whether oral or written, obtained from the UASidekick Entities or through the Services, will create any warranty or representation not expressly made herein.
19. LIMITATION OF LIABILITY. TO THE MAXIMUM EXTENT PERMITTED BY APPLICABLE LAW, UASIDEKICK INTITIES SHALL NOT BE LIABLE FOR ANY INDIRECT, INCIDENTAL, SPECIAL, CONSEQUENTIAL OR PUNITIVE DAMAGES, OR ANY LOSS OF PROFITS OR REVENUES, WHETHER INCURRED DIRECTLY OR INDIRECTLY, OR ANY LOSS OF DATA, USE, GOOD-WILL, OR OTHER INTANGIBLE LOSSES, RESULTING FROM (i) YOUR ACCESS TO OR USE OF OR INABILITY TO ACCESS OR USE THE SERVICES; (ii) ANY CONDUCT OR CONTENT OF ANY THIRD PARTY ON THE SERVICES, INCLUDING WITHOUT LIMITATION, ANY DEFAMATORY, OFFENSIVE OR ILLEGAL CONDUCT OF OTHER USERS OR THIRD PARTIES; (iii) ANY CONTENT OBTAINED FROM THE SERVICES; OR (iv) UNAUTHORIZED ACCESS, USE OR ALTERATION OF YOUR TRANSMISSIONS OR CONTENT. IN NO EVENT SHALL THE AGGREGATE LIABILITY OF THE UASidekick ENTITIES EXCEED THE GREATER OF ONE HUNDRED U.S. DOLLARS (U.S. $100.00) OR THE AMOUNT YOU PAID UASidekick, IF ANY, IN THE PAST SIX MONTHS FOR THE SERVICES GIVING RISE TO THE CLAIM. THE LIMITATIONS OF THIS SUBSECTION SHALL APPLY TO ANY THEORY OF LIABILITY, WHETHER BASED ON WARRANTY, CONTRACT, STATUTE, TORT (INCLUDING NEGLIGENCE) OR OTHERWISE, AND WHETHER OR NOT THE UASIDEKICK ENTITIES HAVE BEEN INFORMED OF THE POSSIBILITY OF ANY SUCH DAMAGE, AND EVEN IF A REMEDY SET FORTH HEREIN IS FOUND TO HAVE FAILED OF ITS ESSENTIAL PURPOSE. ALL LIMITATIONS OF LIABILITY OF ANY KIND (INCLUDING IN THIS SECTION AND ELSEWHERE IN THIS AGREEMENT) ARE MADE ON BEHALF OF BOTH UASIDEKICK AND THE AFFILIATED ENTITIES, AND THEIR RESPECTIVE SUCCESSORS AND ASSIGNS.
Applicable law may not allow for limitations on certain implied warranties, or exclusions or limitations of certain damages; solely to the extent that such law applies to you, some or all of the above disclaimers, exclusions or limitations may not apply to you, and you may have certain additional rights.
20. INDEMNITY. Except to the extent prohibited under applicable law, you agree to defend, indemnify and hold harmless UASidekick and the Affiliated Entities, and their respective successors and assigns, from and against all claims, liabilities, damages, judgments, awards, losses, costs, expenses and fees (including attorneys' fees) arising out of or relating to (a) your use of, or activities in connection with, the Services (including all Submissions); and (b) any violation or alleged violation of this Agreement by you.
21. ENDING THESE TERMS. You may end your legal agreement with UASidekick at any time by deactivating your accounts and discontinuing your use of the Services.
We may suspend or terminate your account or cease providing you with all or part of the Services at any time for any or no reason, including, but not limited to, if we reasonably believe: (i) you have violated these Terms or the UASidekick Rules, (ii) you create risk or possible legal exposure for us; (iii) your account should be removed due to prolonged inactivity; or (iv) our provision of the Services to you is no longer commercially viable. We will make reasonable efforts to notify you by the email address associated with your account or the next time you attempt to access your account, depending on the circumstances. In all such cases, the Terms shall terminate, including, without limitation, your license to use the Services, except that the remaining sections of this agreement shall continue to apply.
22.  GOVERNING LAW; ARBITRATION. The terms of this Agreement are governed by the laws of the State of South Carolina, U.S.A., without regard to its principles of conflicts of law, and regardless of your location. EXCEPT FOR DISPUTES THAT QUALIFY FOR SMALL CLAIMS COURT, ALL DISPUTES ARISING OUT OF OR RELATED TO THIS AGREEMENT OR ANY ASPECT OF THE RELATIONSHIP BETWEEN YOU AND UASIDEKICK, WHETHER BASED IN CONTRACT, TORT, STATUTE, FRAUD, MISREPRESENTATION OR ANY OTHER LEGAL THEORY, WILL BE RESOLVED THROUGH FINAL AND BINDING ARBITRATION BEFORE A NEUTRAL ARBITRATOR INSTEAD OF IN A COURT BY A JUDGE OR JURY AND YOU AGREE THAT UASIDEKICK AND YOU ARE EACH WAIVING THE RIGHT TO TRIAL BY A JURY. YOU AGREE THAT ANY ARBITRATION UNDER THIS AGREEMENT WILL TAKE PLACE ON AN INDIVIDUAL BASIS; CLASS ARBITRATIONS AND CLASS ACTIONS ARE NOT PERMITTED AND YOU ARE AGREEING TO GIVE UP THE ABILITY TO PARTICIPATE IN A CLASS ACTION. The arbitration will be administered by the American Arbitration Association under its Consumer Arbitration Rules, as amended by this Agreement. The Consumer Arbitration Rules are available online at https://www.adr.org/aaa/ShowProperty?nodeId=/UCM/ADRSTAGE2021425&revision=latestreleased. The arbitrator will conduct hearings, if any, by teleconference or videoconference, rather than by personal appearances, unless the arbitrator determines upon request by you or by us that an in-person hearing is appropriate. Any in-person appearances will be held at a location which is reasonably convenient to both parties with due consideration of their ability to travel and other pertinent circumstances. If the parties are unable to agree on a location, such determination should be made by the AAA or by the arbitrator. The arbitrator's decision will follow the terms of this Agreement and will be final and binding. The arbitrator will have authority to award temporary, interim or permanent injunctive relief or relief providing for specific performance of this Agreement, but only to the extent necessary to provide relief warranted by the individual claim before the arbitrator. The award rendered by the arbitrator may be confirmed and enforced in any court having jurisdiction thereof. Notwithstanding any of the foregoing, nothing in this Agreement will preclude you from bringing issues to the attention of federal, state or local agencies and, if the law allows, they can seek relief against us for you.
23.  PARENTAL CONTROL. We hereby notify you that parental control protections (such as computer hardware, software or filtering services) are commercially available that may assist you in limiting access to material that is harmful to minors. Information identifying current providers of such protections is available from GetNetWise (http://kids.getnetwise.org/) and OnGuard Online (http://onguardonline.gov/). Please note that UASidekick does not endorse any of the products or services listed on such sites.
24.  QUESTIONS OR CONTACTS. If you have a question or complaint regarding the Services, please send an e-mail to info@uasidekick.com You may also contact us by writing to 5000 Old Buncombe Road Suite 27-365, Greenville SC 29617, or by calling us at (864) 404-8027. Please note that e-mail communications will not necessarily be secure; accordingly you should not include credit card information or other sensitive information in your e-mail correspondence with us.
25.  MISCILANIOUS. This Agreement does not, and shall not be construed to, create any partnership, joint venture, employer-employee, agency or franchisor-franchisee relationship between you and UASidekick. If any provision of this Agreement is found to be unlawful, void or for any reason unenforceable, that provision will be deemed severable from this Agreement and will not affect the validity and enforceability of any remaining provision. You may not assign, transfer or sublicense any or all of your rights or obligations under this Agreement without our express prior written consent. We may assign, transfer or sublicense any or all of our rights or obligations under this Agreement without restriction. No waiver by either party of any breach or default under this Agreement will be deemed to be a waiver of any preceding or subsequent breach or default. Any heading, caption or section title contained herein is for convenience only, and in no way defines or explains any section or provision. All terms defined in the singular shall have the same meanings when used in the plural, where appropriate and unless otherwise specified. Any use of the term "including" or variations thereof in this Agreement shall be construed as if followed by the phrase "without limitation." This Agreement, including any terms and conditions incorporated herein, is the entire agreement between you and UASidekick relating to the subject matter hereof, and supersedes any and all prior or contemporaneous written or oral agreements or understandings between you and UASidekick relating to such subject matter. Notices to you (including notices of changes to this Agreement) may be made via posting to the Services or by e-mail (including in each case via links), or by regular mail. Without limitation, a printed version of this Agreement and of any notice given in electronic form shall be admissible in judicial or administrative proceedings based upon or relating to this Agreement to the same extent and subject to the same conditions as other business documents and records originally generated and maintained in printed form. UASidekick will not be responsible for any failure to fulfill any obligation due to any cause beyond its control.
26.  APPLE SPECIFIC TERMS. In addition to your agreement with the foregoing terms and conditions, and notwithstanding anything to the contrary herein, the following provisions apply with respect to your use of any version of the Mobile Apps compatible with the iOS operating system of Apple Inc. ("Apple"). Apple is not a party to this Agreement and does not own and is not responsible for the Mobile Apps. Apple is not providing any warranty for the Mobile Apps except, if applicable, to refund the purchase price for it. Apple is not responsible for maintenance or other support services for the Mobile Apps and shall not be responsible for any other claims, losses, liabilities, damages, costs or expenses with respect to the Mobile Apps, including any third-party product liability claims, claims that the Mobile Apps fail to conform to any applicable legal or regulatory requirement, claims arising under consumer protection or similar legislation, and claims with respect to intellectual property infringement. Any inquiries or complaints relating to the use of the Mobile Apps, including those pertaining to intellectual property rights, must be directed to UASidekick in accordance with the "Information or Complaints" section above. The license you have been granted herein is limited to a non-transferable license to use the Mobile Apps on an Apple-branded product that runs Apple's iOS operating system and is owned or controlled by you, or as otherwise permitted by the Usage Rules set forth in Apple's App Store Terms of Service. In addition, you must comply with the terms of any third-party agreement applicable to you when using the Mobile Apps, such as your wireless data service agreement. Apple and Apple's subsidiaries are third-party beneficiaries of this Agreement and, upon your acceptance of the terms and conditions of this Agreement, will have the right (and will be deemed to have accepted the right) to enforce this Agreement against you as a third-party beneficiary thereof; notwithstanding the foregoing, UASidekick's right to enter into, rescind or terminate any variation, waiver or settlement under this Agreement is not subject to the consent of any third party.
Privacy Policy
LAST UPDATED:  December 14, 2016
UASIDEKICK PRIVACY POLICY
UASidekick, LLC. is concerned about privacy issues and wants you to be familiar with how we collect, use and disclose information in connection with the UASidekick Services, as defined herein.  This Privacy Policy describes our practices in connection with information that we collect through the UASidekick website (currently available at www.uasidekick.com) and any successor website, on both desktop and mobile web browsers (the "Website"); through the software applications made available by us for use on or through computers and mobile devices (the "Apps"); through any drone that you own or operate and that is used in connection with any of our services (each, a "Drone"); and through HTML-formatted email messages that we send to you (collectively, including the Websites, the Apps and Drones, the "Services").  By providing Personal Information to us or using our Services, you agree to the terms and conditions of this Privacy Policy.
PERSONAL INFORMATION
Personal Information We May Collect
"Personal Information" is information that identifies you as an individual or relates to an identifiable person, such as:
Name
Postal address
Telephone number
Email address
Credit and debit card number
Driver's license
Social media account ID
We may use a third-party payment service to process payments made through the Services.  If you wish to make a payment through the Services, your Personal Information may be collected by such third party, and not by us, and will be subject to the third party's privacy policy, rather than this Privacy Policy.  We have no control over, and are not responsible for, this third party's collection, use and disclosure of your Personal Information.
If you submit any Personal Information relating to other people to us or to our service providers in connection with the Services, you represent that you have the authority to do so and to permit us to use the information in accordance with this Privacy Policy.
How We May Collect Personal Information
We and our service providers may collect Personal Information in a variety of ways, including:
Through the Services:  We may collect Personal Information through the Services, such as when you sign up for an account, operate a Drone, or ask us to contact you.
From Other Sources:  We may receive your Personal Information from other sources, such as drone manufacturers; public databases; joint marketing partners; social media platforms; from people with whom you are friends or otherwise connected on social media platforms; and from other third parties.  For example, if you elect to connect your social media account to your Website account, certain Personal Information from your social media account will be shared with us, which may include Personal Information that is part of your social media profile or your friends' profiles.
How We May Use Personal Information
We may use Personal Information:
To verify your identity in connection with your use of a Drone.
To respond to your inquiries and fulfill your requests, such as to send you emails or newsletters.
To send administrative information to you, such as information regarding the Services and changes to our terms, conditions and policies.
To provide you with information about your Drone or its intended flight path.
To complete and fulfill your purchase.
To provide you with customer service.
To send you marketing communications that we believe may be of interest to you.
To personalize your experience on the Services by presenting content, products and offers tailored to you.
To allow you to participate in sweepstakes, contests and similar promotions and to administer these activities.  Some of these may have rules that contain additional information about how we use and disclose your Personal Information, so we suggest that you read the rules carefully.
To facilitate social sharing functionality.
To allow you to send messages to a friend through the Services.
For our business purposes, such as data analysis, audits, identity verification, fraud monitoring and prevention, developing new products, enhancing, improving or modifying our Services, identifying usage trends, determining the effectiveness of our promotional campaigns and operating and expanding our business activities.
As we believe to be necessary or appropriate:  (a) under applicable law, including laws outside your country of residence; (b) to comply with legal process; (c) to respond to requests from public and government authorities, including public and government authorities outside your country of residence; (d) to enforce our terms and conditions; (e) to protect our operations or those of any of our affiliates; (f) to protect our rights, privacy, safety or property, and/or that of our affiliates, you or others; and (g) to allow us to pursue available remedies or limit the damages that we may sustain.
How Personal Information May Be Disclosed
Your Personal Information may be disclosed:
To our affiliates, for the purposes described in this Privacy Policy.
To drone manufacturers, in connection with your operation of a Drone manufactured by that manufacturer.
To our third-party service providers who provide services such as website hosting, data analysis, payment processing, order fulfillment, information technology and related infrastructure provision, customer service, email delivery, auditing and other services.
To third parties, to permit them to send you marketing communications, consistent with your choices.
To third parties, such as airports, with your consent.
To third-party sponsors of sweepstakes, contests and similar promotions.
To identify you to anyone to whom you send messages through the Services.
By you, on message boards, chat, profile pages, blogs and other services to which you are able to post information and materials or communicate with other users of the Services.  Please note that any information you post or disclose through these services will become public and may be available to users of the Services and to the general public.  We urge you to be very careful when deciding to disclose any information on the Services.
To your friends associated with your social media account, to other website users and to your social media account provider, in connection with your social sharing activity, such as if you connect your social media account to your Services account or log into your Services account from your social media account.  By connecting your Services account and your social media account, you authorize us to share information with your social media account provider, and you understand that the use of the information we share will be governed by the social media site's privacy policy.  If you do not want your Personal Information shared with other users or with your social media account provider, please do not connect your social media account with your Services account, and do not participate in social sharing on the Services.
To a third party in the event of any reorganization, merger, sale, joint venture, assignment, transfer or other disposition of all or any portion of our business, assets or stock (including in connection with any bankruptcy or similar proceedings).
As we believe to be necessary or appropriate:  (a) under applicable law, including laws outside your country of residence; (b) to comply with legal process; (c) to respond to requests from public and government authorities, including public and government authorities outside your country of residence; (d) to enforce our terms and conditions; (e) to protect our operations or those of any of our affiliates; (f) to protect our rights, privacy, safety or property, and/or that of our affiliates, you or others; and (g) to allow us to pursue available remedies or limit the damages that we may sustain.
OTHER INFORMATION
Other Information We May Collect
"Other Information" is information that does not reveal your specific identity or does not directly relate to an individual, such as:
Drone information
Browser and device information
App usage data
Information collected through cookies, pixel tags and other technologies
Demographic information and other information provided by you
Aggregated information
How We May Collect Other Information
We and our third party service providers may collect a variety of Other Information, including:
Drone information:  When you use a Drone, we may collect its physical location, including its flight path, by, for example, using satellite, cell phone tower of WiFi signals.  We may also collect a serial number or other information that identifies the Drone.  We may use this information to provide you with personalized location-based services and content, including information regarding geofences and flight data.  We may share the information we collect about a Drone, combined with your Personal Information, with our partners, including Drone manufacturers.
Through your browser or device:  Certain information is collected by most browsers or automatically through your device, such as your Media Access Control (MAC) address, computer type (Windows or Macintosh), screen resolution, operating system name and version, device manufacturer and model, language, Internet browser type and version and the name and version of the Services (such as the App) you are using.  We use this information to ensure that the Services function properly.
Through your use of the App:  When you download and use the App, we may track and collect App usage data, such as the date and time the App on your device accesses our servers and what information and files have been downloaded to the App based on your device number.
Using cookies:  Cookies are pieces of information stored directly on the computer that you are using.  Cookies allow us to collect information such as browser type, time spent on the Services, pages visited, language preferences and other anonymous traffic data.  We use the information for security purposes; to facilitate navigation; to display information more effectively; to personalize your experience; and to continually improve the design and functionality of the Services, understand how they are used and to assist us with resolving questions about them.
If you do not want information collected through the use of cookies, there is a simple procedure in most browsers that allows you to automatically decline cookies or be given the choice of declining or accepting the transfer to your computer of a particular cookie (or cookies) from a particular site.  You may also wish to refer to http://www.allaboutcookies.org/manage-cookies/index.html.  If, however, you do not accept these cookies, you may experience some inconvenience in your use of the Services.  For example, we may not be able to recognize your computer, and you may need to log in every time you visit.
We may use third-party services, such as Google Analytics, which use cookies and similar technologies to collect and analyze information about use of the Services and to report on activities and trends.  Such services may also collect information regarding the use of other websites, apps and online services.  You can learn about Google's practices by going to www.google.com/‌policies/privacy/?partners/ and opt out of them by downloading the browser add-on available at https://tools.google.com/dlpage/gaoptout.
We do not respond to browser do-not-track signals.
Using pixel tags and other similar technologies:  Pixel tags (also known as web beacons and clear GIFs) may be used in connection with the Services to, among other things, track the actions of users of the Services (including email recipients), measure the success of our marketing campaigns and compile statistics about usage of the Services and response rates.
IP address:  Your IP address is a number that is automatically assigned to the computer that you are using by your Internet Service Provider.  An IP address may be identified and logged automatically in our server log files whenever a user accesses the Services, along with the time of the visit and the page(s) visited.  Collecting IP addresses is standard practice and is done automatically by many websites, applications and other services.  We use IP addresses for purposes such as calculating usage levels of the Services, helping diagnose server problems, and administering the Services.
Physical location:  We may collect the physical location of your mobile device by, for example, using satellite, cell phone tower or WiFi signals.  We may use your device's physical location to provide you with personalized location-based services and content.  You may be able to allow or deny such uses of your device's location, but, if you do, we may not be able to provide you with the applicable personalized services and content.
From you:  Information such as your preferred means of communication is collected when you voluntarily provide it.
By aggregating information:  Aggregated Personal Information does not personally identify you or any other user of the Services.  For example, we may aggregate Personal Information to calculate the percentage of our users who have a particular postal code.
How We May Use and Disclose Other Information
We may use and disclose Other Information for any purpose, except where we are required to do otherwise under applicable law.  If we are required to treat Other Information as Personal Information under applicable law, then we may use it for all the purposes for which we use and disclose Personal Information.
In some instances, we may combine Other Information with Personal Information.  If we do, we will treat the combined information as Personal Information as long as it is combined.
THIRD PARTY SERVICES
This Privacy Policy does not address, and we are not responsible for, the privacy, information or other practices of any third parties, including your drone manufacturer or any other third party operating any site or service to which the Services link.  The inclusion of a link on the Services does not imply endorsement of the linked site or service by us or by our affiliates.
In addition, we are not responsible for the information collection, use, disclosure or security policies or practices of other organizations, such as Facebook, Apple, Google, Microsoft, RIM or any other app developer, app provider, social media platform provider, operating system provider, wireless service provider or device manufacturer.
SECURITY
We seek to use reasonable organizational, technical and administrative measures to protect Personal Information within our organization.  Unfortunately, no data transmission or storage system can be guaranteed to be 100% secure.  If you have reason to believe that your interaction with us is no longer secure, please immediately notify us in accordance with the "Contacting Us" section below.
CHOICES AND ACCESS
Your choices regarding our use and disclosure of your Personal Information
We give you choices regarding our use and disclosure of your Personal Information for marketing purposes.  You may opt-out from:
Receiving electronic communications from us:  If you no longer want to receive marketing-related emails from us on a going-forward basis, you may opt out by following the instructions contained in each such email.  Please note that if you opt out, we may still send you important administrative messages, from which you cannot opt out.
Our sharing of your Personal Information with affiliates and unaffiliated third parties for their own direct marketing purposes:  If you prefer that we not share your Personal Information on a going-forward basis with our affiliates or unaffiliated third parties for their own direct marketing purposes, you may opt out of this sharing by writing to us at:  Attn:  Opt Out, UASIdekick LLC., 5000 Old Buncombe Road, Suite 27-265, Greenville, SC 29617.
We will try to comply with your request(s) as soon as reasonably practicable.
How you can access, change or suppress your Personal Information
If you would like to review, correct, update, suppress, or delete Personal Information that you have provided us, you may contact us at info@uasidekick.com or:
Attn: Privacy Compliance Officer
UASidekick LLC.
5000 Old Buncombe Road; Suite 27-265
Greenville, SC 29617 USA
In your request, please make clear what Personal Information you would like to have changed, whether you would like to have the Personal Information you have provided us suppressed from our database, or otherwise let us know what limitations you would like to put on our use of Personal Information you have provided us.  For your protection, we may only implement requests with respect to the Personal Information associated with the particular email address that you use to send us your request, and we may need to verify your identity before implementing your request.  We will try to comply with your request as soon as reasonably practicable.
Please note that we may need to retain certain information for recordkeeping purposes and/or to complete any transactions that you began prior to requesting such change or deletion.  There may also be residual information that will remain within our databases and other records, which will not be removed.
RETENTION PERIOD
We will retain your Personal Information for the period necessary to fulfill the purposes outlined in this Privacy Policy unless a longer retention period is required or permitted by law.
USE OF SERVICES BY MINORS
The Services are not directed to individuals under the age of thirteen (13), and we request that these individuals not provide Personal Information through the Services.
CROSS-BORDER TRANSFER
The Services are controlled and operated by us from the United States and are not intended to subject us to the laws or jurisdiction of any state, country or territory other than that of the United States.  Your Personal Information may be stored and processed in any country where we have facilities or in which we engage service providers, and, by using the Services, you consent to the transfer of information to countries outside of your country of residence, including the United States, which may have different data protection rules than those of your country.
SENSITIVE INFORMATION
We ask that you not send us, and you not disclose, any sensitive Personal Information (e.g., Social Security numbers, information related to racial or ethnic origin, political opinions, religion or other beliefs, health, biometrics or genetic characteristics, or criminal background) on or through the Services or otherwise to us.
UPDATES TO THIS PRIVACY POLICY
We may change this Privacy Policy.  The "LAST UPDATED" legend at the top of this page indicates when this Privacy Policy was last revised.  Any changes will become effective when we post the revised Privacy Policy on the Services.  Your use of the Services following these changes means that you accept the revised Privacy Policy.
CONTACTING US
If you have any questions about this Privacy Policy, please contact us at info@uasidekick.com or:
Attn: Privacy Compliance Officer
UASidekick LLC.
5000 Old Buncombe Road; Suite 27-265
Greenville, SC 29617 USA
Because email communications are not always secure, please do not include credit card or other sensitive information in your emails to us.